heeey, my names Stacie, and i'm HAPPY to find a place where we're allowed to do whatever the heck we wanna post...... I'm 21, From Texas, and i love to paint, change my hair color/style constantly, express the fact that i'm a dyke, own an iguana, fish, and two rats, and I like to hang out with my gf a much as i can.
these are all random [note the date] but who cares! Right?!

introducing: me, at IHOP being shy as usual in my fav outfit.

me any my gf April, I know i'm hideous, but she's not :-)

another cute pic of her pretending not to notice the camera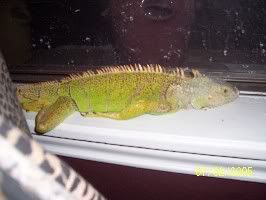 my iggy Chaos, ths was when he had just returned from april's house after i was gone for almost a month, the first thing he did was get on the windowsill and fell asleep, he didn't move from there for two weeks.

this is what a hurricane looks like in Brownsville..... i know....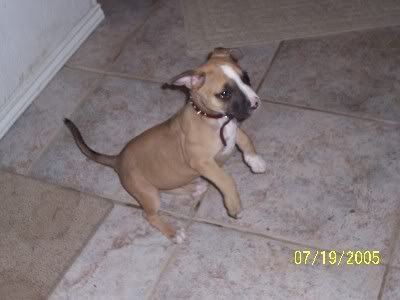 my gf's pup Razor's reaction everytime i talk baby talk at him... he attacks!

he likes to watch tv and take total control of the remote.

waiting for April to take the picture... I normally can't pose for too long if it requires me to smile. You have to catch me!

reaching... for.. something...

he's our gay dog

hair dye is yummy

April looks hot at work
Old pic of April and I when apparently I was annorexic or something...
that's it for now
thanks soooo much for making this community.... i hope it is a very active community, if not i'll help make it that way! Well, that's if you want me to.
Toodles.